It's hard not to envy the experience and the deep reading of philosophy and literature which writer-farmer Rebecca Bratten Weiss brings to bear in the marvelous poems she's been composing for almost a decade.
A former adjunct professor of literature, Rebecca is the digital editor of U.S. Catholic (for whom I've written). Her articles and essays have appeared in journals like America, National Catholic Reporter, Christian Century and more. Her poetry has appeared in New Ohio Review, Connecticut River Review, Two Hawks Quarterly, Three of Cups, and Sandy River Review. And she has been twice nominated for the Pushcart Prize.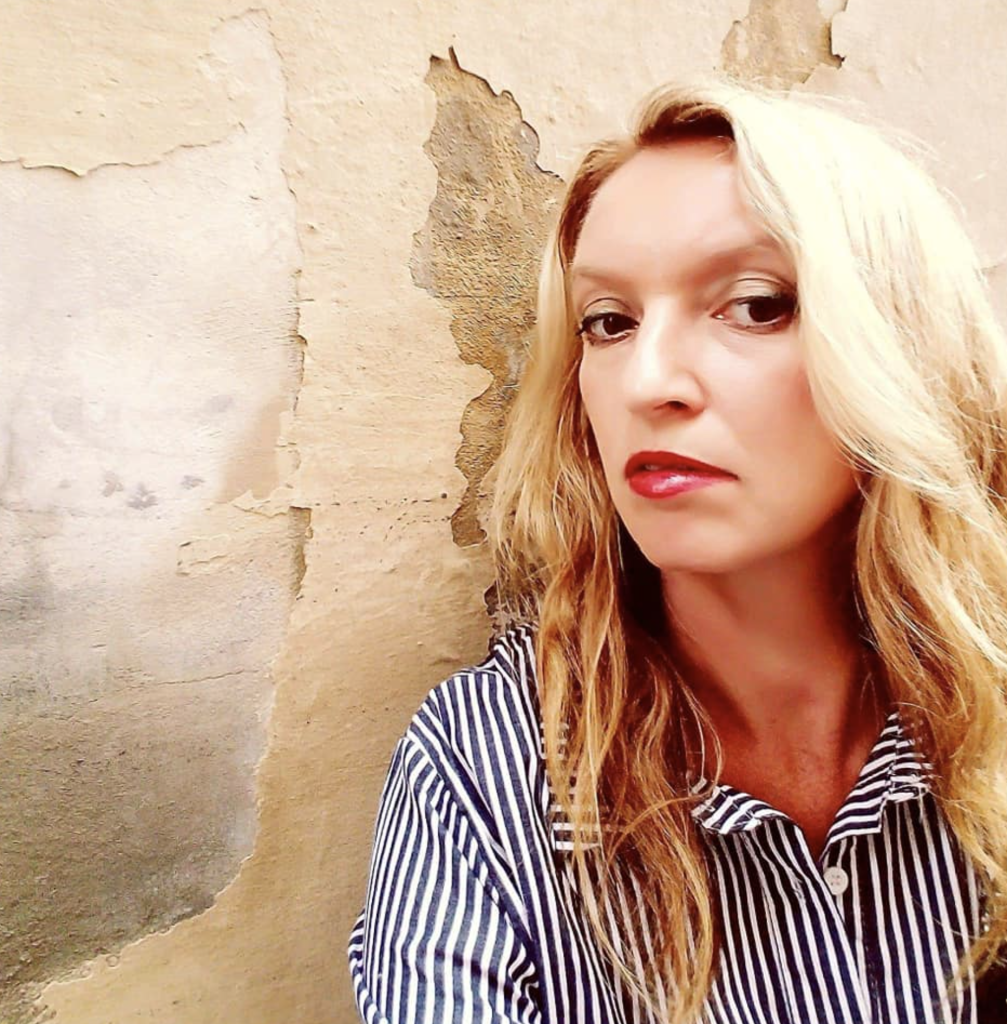 The Gods We Have Eaten is her latest effort, published as a chapbook by BottleCap Press.
One is tempted to describe the 19 poems in this collection with the old cliché about being 'down to earth'. But Rebecca's poetry is better described as actually rising from the earth, and her lifelong experience as a farmer and rancher manifests itself in every piece.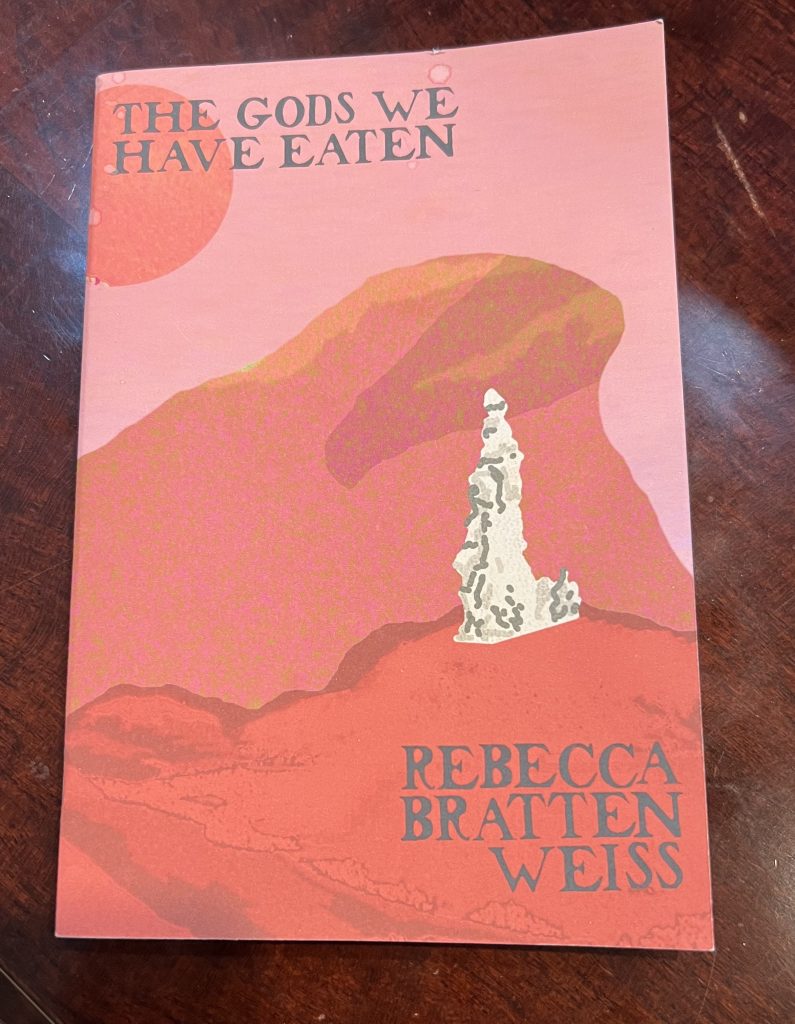 In subjects that run from the defiant thoughts of the Biblical Eve after eating the apple, to the violence against women who don't conform to male expectations, the aftermath of a father's death, the emotional isolation caused by the pandemic, and the forgetfulness that presages death throughout creation, she paints a haunting landscape over which her varied voices range with critical and sometimes rueful wisdom. Body wisdom, blood wisdom, and the horror they often provoke in a society hellbent on consumerism and the denial of mortality.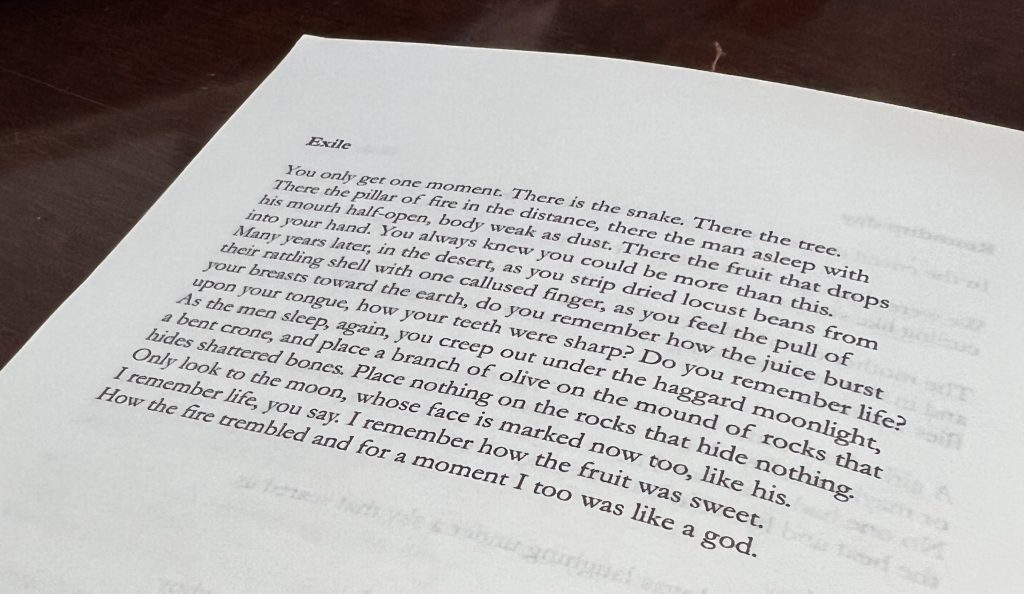 What I find most compelling about her work is how it points to the numinous even as it shuns and deconstructs the dualisms that so often cheapen spirituality (and literature).
It's a marvelous collection and one you can take with you anywhere. The Gods We Have Eaten can be ordered directly from the publisher here. More of Rebecca's work can be found at her site.